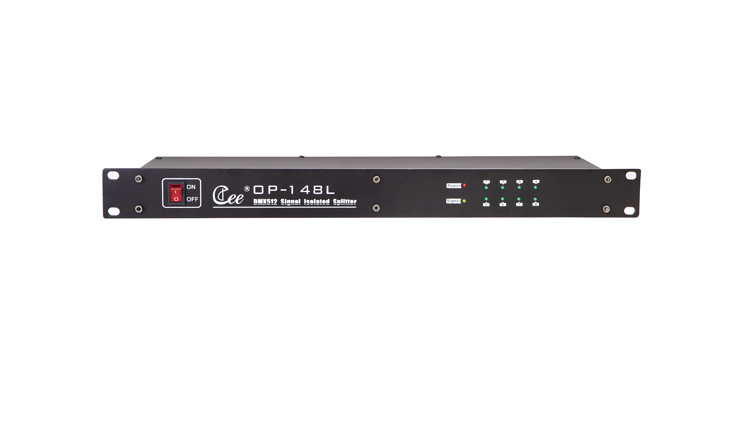 OP-148L Wall hung/Hanging Type DMX512 Signal Splitter
Update: 2015/7/15 View:
Brand:

Net.Do

Type:

OP-148L
Introduction
Function & Performance:
Support standard DMX-512(1990);
1 in 8 out,complete isolation,between input and output ,2 set output can resist 1000V high voltage;
The power signal and the input signal indicator;
You can choose three core or five core output;
Standard 1U machine cabinet installation;
Working voltage:110V~240V,50/60Hz;
Enlarging the DMX signal driving input
DMX of input distribution, can be allocated into 8 DMX output signal
Can be used for long distance signal transmission
Photoelectric isolation between devices can be realized, safe and reliable
With DMX signal and power LED indicator light work
Technical parameters:
Power supply:110v to 240v voltage input,50/60Hz.The whole machine has no-load power consumption,which is less than 5w.
DMX signal: DMX512 (1990).
Work temperature:0℃~45℃.
Work relative humidity: 20% ~ 90%
Storage temperature:-40℃~+55℃.
Storage relative humidity:10%~93%.